Welcome to the website of the Bedford Democratic Party
P.O. Box 801
Bedford Hills, NY 10507

The Bedford Democratic Committee is a registered Political Action Committee (PAC) and is legally allowed to accept financial contributions under New York State Election Law.

Our membership is open to any registered Democrat.

Bedford Election 2017

Support the re-election of Bedford Supervisor Chris Burdick
and Councilwoman MaryAnn Carr and the election of Councilwoman Kate Galligan.
Please consider a contribution to "Bedford Dems 2017"

About the Bedford Democratic Committee
The Bedford Democratic Town Committee is made up of your neighbors working to better our community, in affiliation with the Democratic Party. We welcome you to join us, and thanks for your interest.

The Bedford Democratic Committee usually meets the 3rd Thursday of every month, but there can be changes, so please check this website before the meeting or let us know that you will be attending. Use the "Contact Us" page or just send an email to us: info@bedfordNYdemocrats.org


NEXT MEETING

Date: Thursday, October 19, 2017
Usual meeting time 7:00 PM

We meet monthly on the "third Thursday" at the Bedford Hills train station beginning at 7:00 pm punctually.

Sign up for the BDC mailing list

---
News for Residents in Bedford . . .
Kitley Covill Running for County Legislator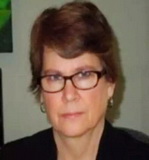 Kitley Covill, a Katonah resident, and attorney, announced she is running for County Legislator in District 2 on the Democratic ticket. District 2 covers Mount Kisco, Bedford, Lewisboro, North Salem, Pound Ridge and a part of Somers. Covill will challenge Republican Francis Corcoran. She is currently a principal at CCB Consulting, a Title IX consulting business.
Read this announcement from The Examiner
Galligan Runs for Town Council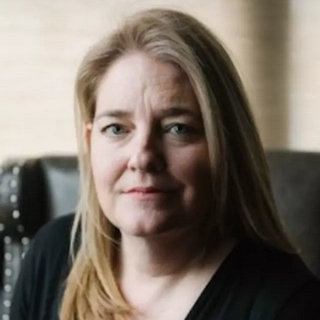 Longtime community advocate Kate Galligan is running for a seat on the Town Board this fall. She is on the slate with MaryAnn Carr, who is running for re-election to the board, and Democratic incumbent Supervisor Chris Burdick. Carr and Galligan are seeking 4-year-terms while Burdick, who was first elected in 2013, is seeking a third two-year term. Click here for the full Daily Voice article, and click here for the Record Review article.
Town Board Passes Symbolic Resolution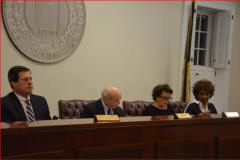 The Bedford Town Board unanimously approved a symbolic resolution on March 7, 2017. The resolution, which was also partially in response to biased activities in the region, condemns bigotry towards people based on their race, religion, gender, sexual orientation or gender identity.
Read all about it...
---
Significant Events on the calendar . . .
"Bedford Dems 2017" Tuesday, November 7, 2017
Election Day in 2017 seems far away... but it will be here sooner than we think. The campaign committee to re-elect Chris Burdick as Supervisor and MaryAnn Carr as Councilwoman and to elect Kate Galligan as Councilwoman was active early so we can be well organized to win in the Bedford 2017 election. We invite you to support Chris, MaryAnn and Kate: attend the events and fundraisers, and donate whatever amount you are comfortable with. Contributions of any amount are always welcome, of course:
---